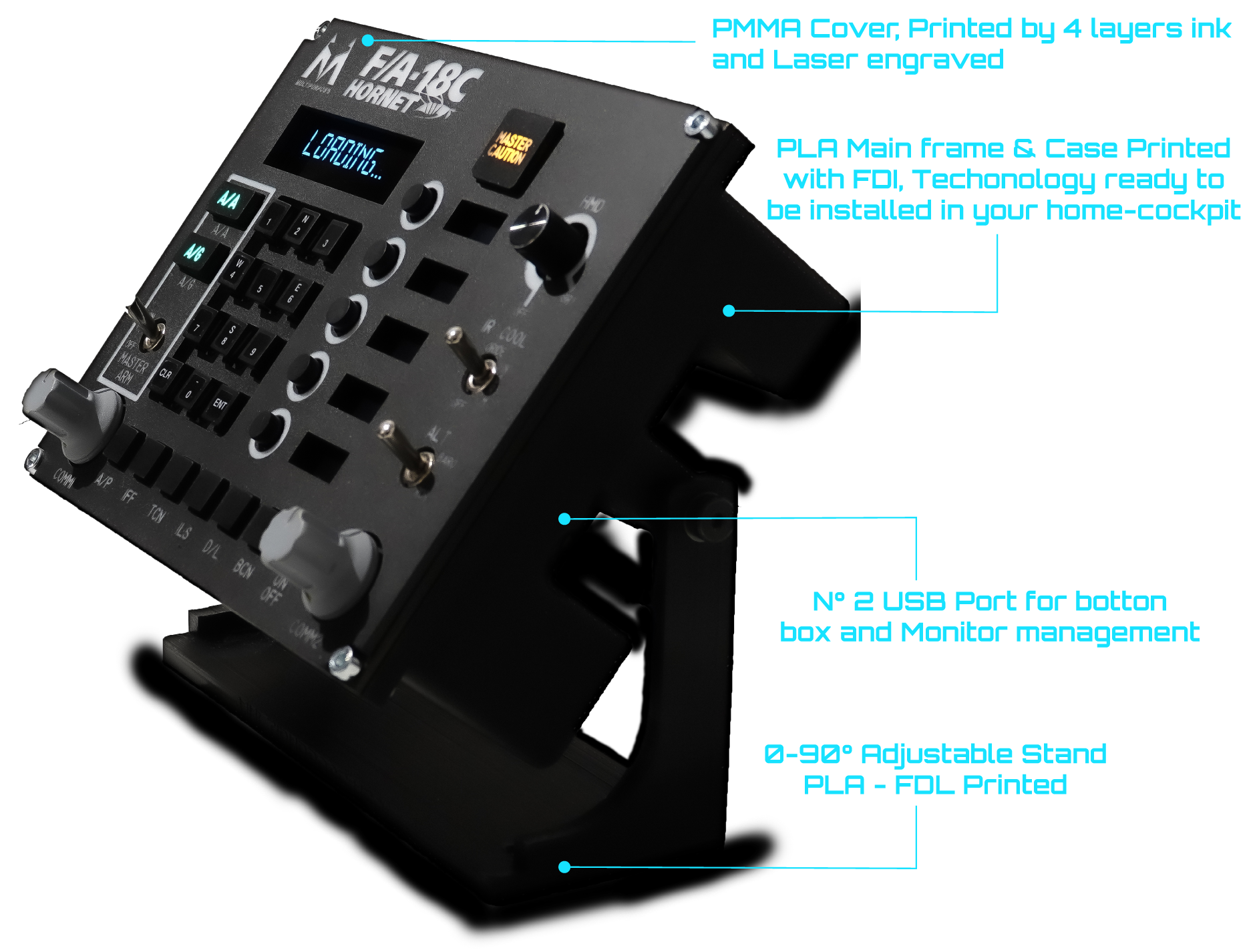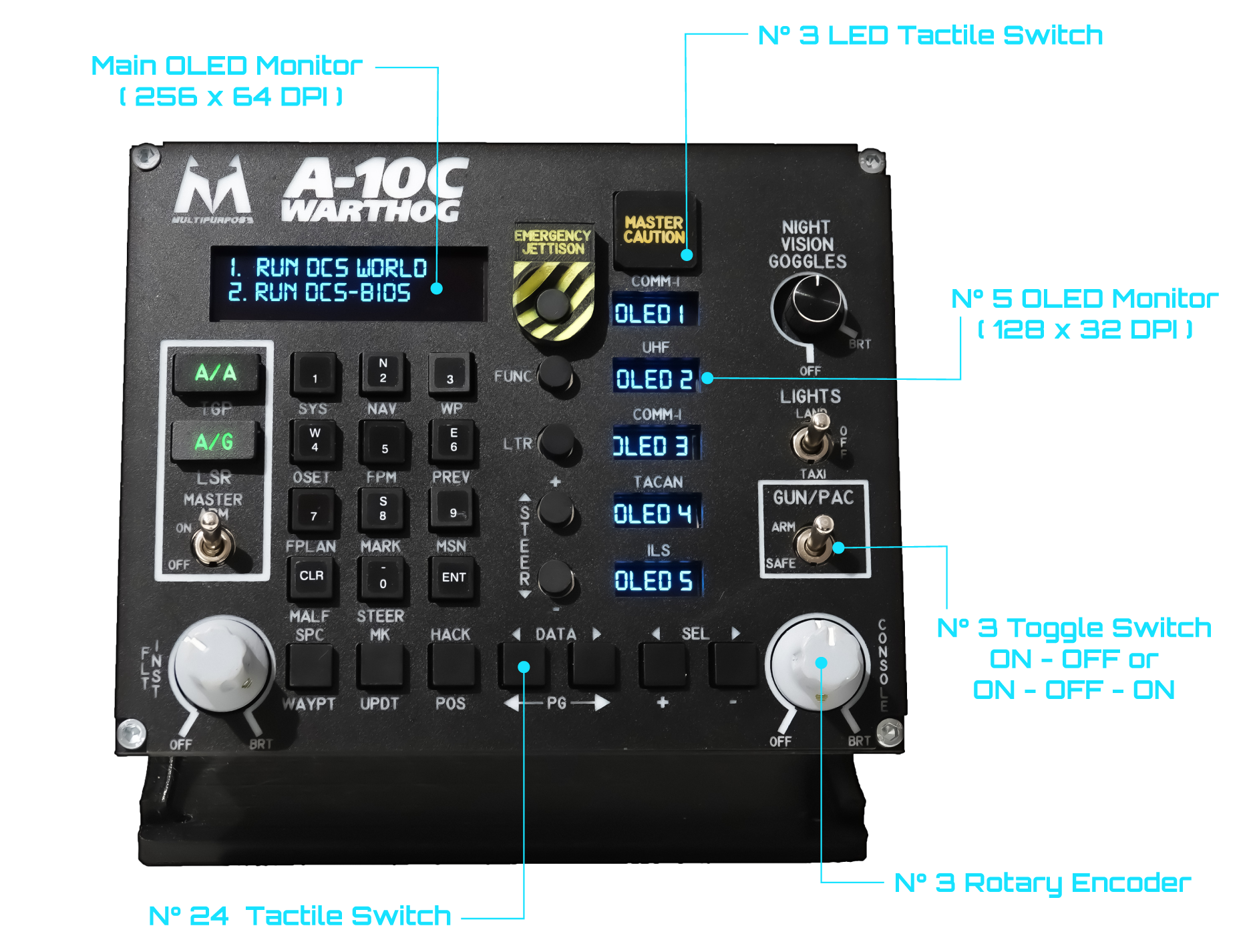 What makes this device different from the others?
We've designed this device from scratch to be used on as many modules as possible rather then a 1: 1 replica of a single aircraft.



Why does it look like an F/A-18 replica?
Obviously we have tried to best summarize the F/A-18C which is one of the most used modules in our squadron, but at the same from the early stage we've developed software and hardware to be used on different aircraft/modules. You don't have to worry about remembering complex keybinding assignments when switching aircraft, you just need to swap the front cover!



I see some photos that looks like a finished product, where is the development at?
Development is certainly well underway. We're NOW ready to produce what we've called Prototype V0.2. This version already contains all its main features that we put as our internal goals, i.e. functional displays integrated with the game (thanks to DCS-BIOS), backlit keys for specific functions such as AirToAir, AirToGround and MasterCaution. This version is done by pure "assembly works" of components, and in a possible final release to the general public, the main difference could be to have a custom PCB with all the push buttons soldered on it.



Superb ..... but how much does it cost?
As you may have noticed this product contains a lot of technology in it, we are no longer talking about a simple button box. The price for these first 10 prototypes is set to 380€ each and will include two front covers and the desk stand. Obviously we will also give the possibility to make customizations such as logo or callsign engraved on the covers, as well as the creation of custom buttons layouts.



When is it expected to be delivered?
We already have some stocked components, while others will be ordered only after we'll have completed the list of first ten candidates for the first batch. On top of that there are also to be considered the 3D printing times. By the way we should be able to have all ten prototypes ready to be shipped in two or three months.



What are the advantages if I sign up now for the prototype V0.2? What are the contractual terms?
The first lot will be managed entirely as a "private exchange". This implies that there will be no real guarantee on the product but obviously it gives you access at a very competitive price. Since it is an Italian project, an eventual commercial counterpart will be offered at least at + 30% more due to the various taxes. We'll be obviously get in close contact with you to get most feedback as possibile to improve our products so you will not be left alone, nor even "behind" the guys that will buy this later on. We've already achieved a remote update of the device, adding fully functional displays for the new module/aircraft!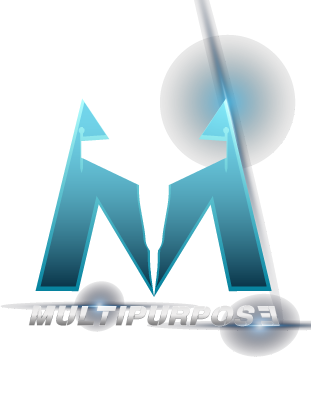 We want thank you all since there was a great interest in this project and announce the closure of enlisting for Prototype V0.2 first batch. In the next few days we will contact all the enlisted people to select the 10 candidates. Stay tuned because we will periodically release updates on available modules and features of this device.
Prototype V0.2 Development

Mechanical Engineering100%

Electrical Engineering100%

Software Development100%